---

Shop at my official Art Store



Become a fan on Facebook



Follow me on Twitter



View my art on Instagram


---



---



The latest art tips and techniques, reviews and interviews from my studio. Updated here and at World Famous Comics!



Comics 101 Archives


Comics 101 for 07/06/2006
The Art of Brian Miller, San Diego Comic-Con International 2006 and Zombie Prom The Movie Update

For this week's feature I thought I'd shine the spotlight on my friend and frequent collaborator (for my Star Wars projects and Spike Vs. Dracula series from IDW Publishing) Brian Miller who's own artwork and current projects I feel deserve special mention.

Brian is the founder and main driving force behind Hi*Fi Colour Design and is currently enjoying an amazing run coloring for DC Comics' Birds of Prey. He recently mentioned to me "With the upcoming issue #100, Hi*Fi will have colored fifty consecutive issues of the book. A real milestone! We've been on the series through three editors, several artists, and a couple of writers. That never happens so it's very exciting!"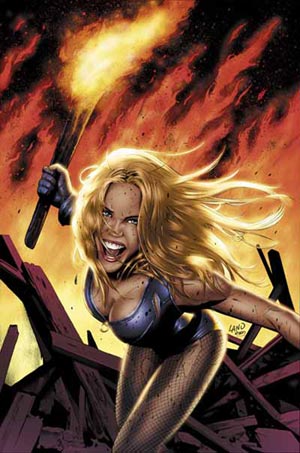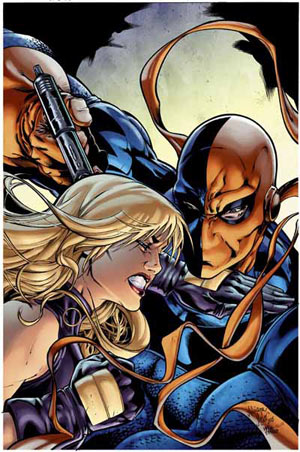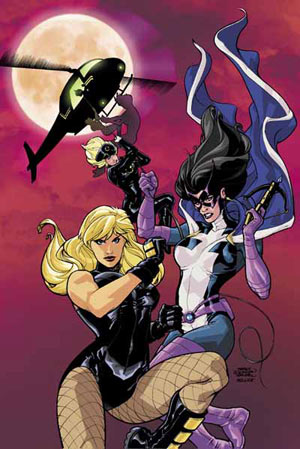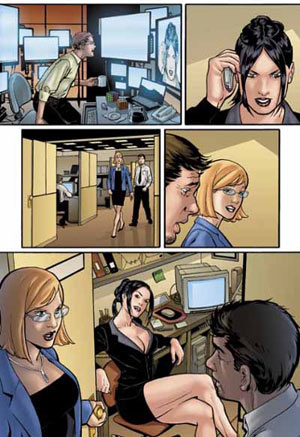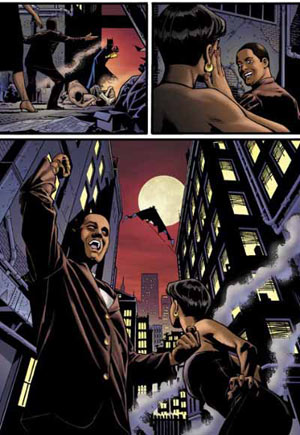 Brian is also doing significant work on the new Graphic Universe books. The first five graphic novels based on Myths and Legends are now being released to schools and libraries in hardcover. Later they will be released for sale in softcover form with a lot more coming from Graphic Universe later as well.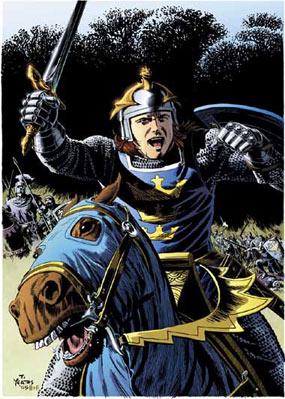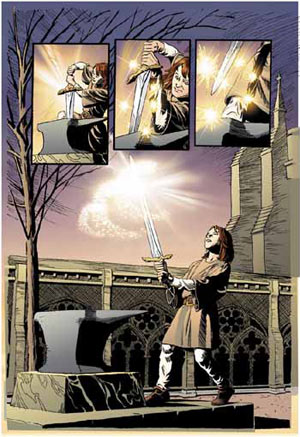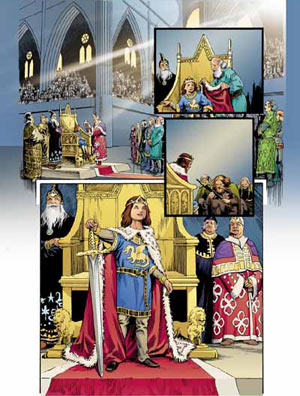 "Personally I am really enjoying coloring for Vertigo Comics", Brian says. "I'm currently coloring American Virgin and Bite Club: VCU and I find working on these Vertigo books to be very creatively rewarding".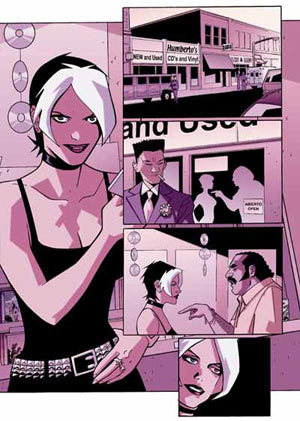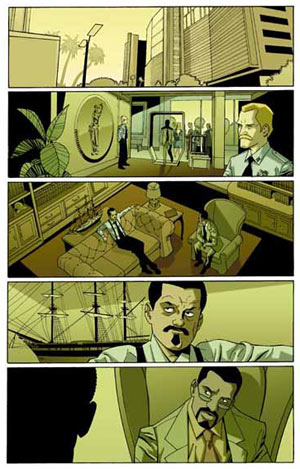 Brian is also starting to have some success painting covers and pin-ups. He did a few pieces last year that were received with some well deserved fanfare. "This year I am making time to really focus on my own painting and it's paying off" he says. "I'm painting covers for a BloodRayne mini-series being published by DigitalWebbing. The first cover is completed and approved for publication and I am working on the second cover now."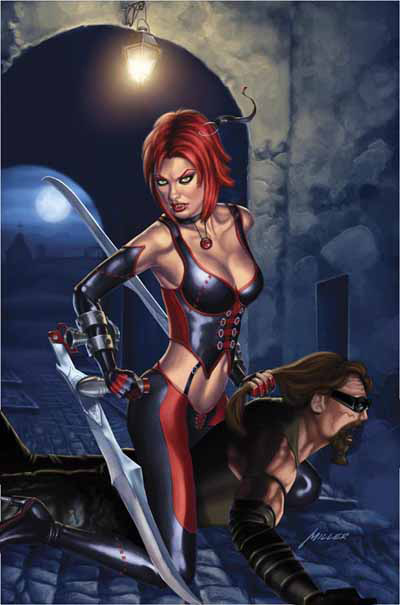 Brian also painted a cover for The Enigmas one-shot and a Strangers in Paradise tribute piece for Terry Moore. He told me that he "was very excited when Terry published that as the back cover for Stranger in Paradise #82. I'm just excited by the response that these paintings have received so far and hope it leads to even more painted work for me."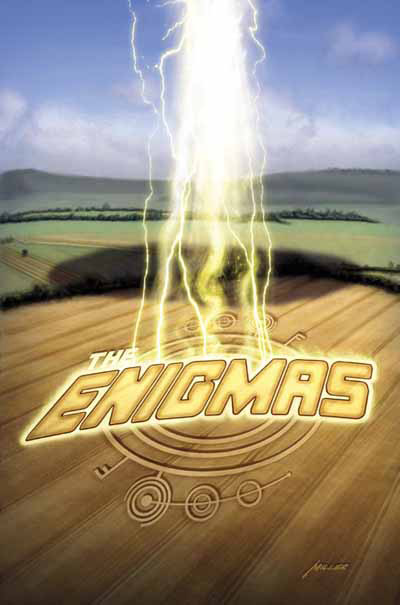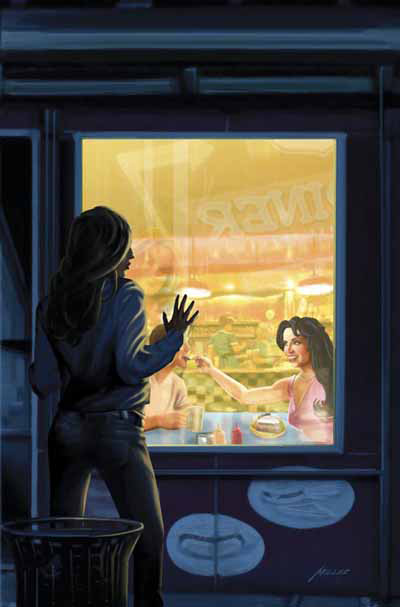 Brian has also done some incredible work on the DC Comics event series The OMAC Project -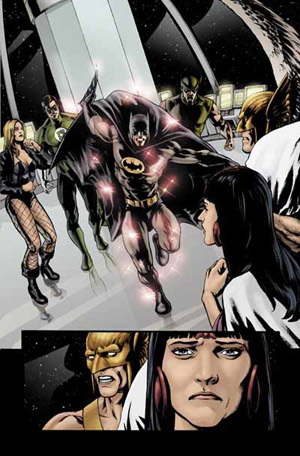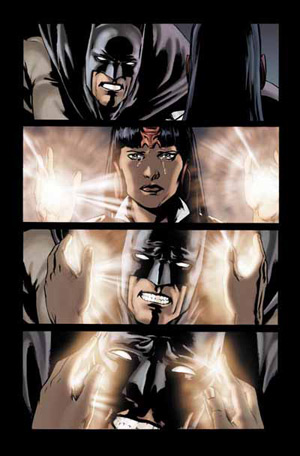 The Hi*Fi website is updated several times a week with fresh content and they are adding new image galleries all the time so be sure to stop by and check out more of Brian's excellent paintings and color work there.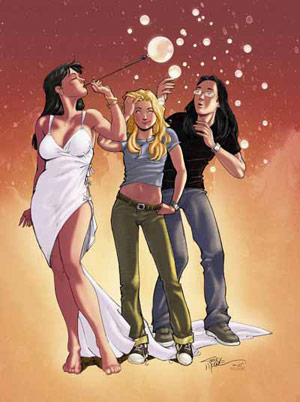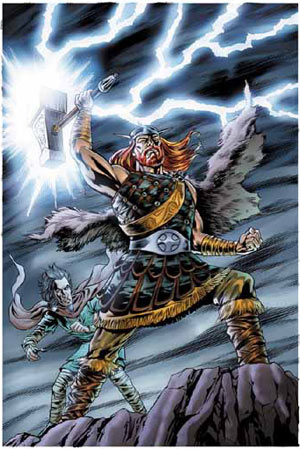 And a great big thanks from yours truly for all of the talent you bring to our projects too! Good luck with your art and keep up the amazing work, Brian!

**********

San Diego Comic-Con International 2006 and Zombie Prom The Movie Update

In two weeks I'll be appearing at Comic Con International in San Diego, California from July 19th to July 23rd. You can find me at table FF-01 in Artist Alley with Star Wars sketch card artist and World Famous Comics.com creator Justin Chung. We'll be sketching, signing and selling plenty of Star Wars art so stop by and say "hi" if you can.

On Thursday, July 20th at 7:30 PM Zombie Prom will be showing at Comic-Con as part of the Comic-Con International Independent Film Festival. I provided original artwork that appears throughout the film and along with Star Wars artists Justin, Jan Duursema, Brian Miller and ZP Art Director Tom Mandrake we created a "comic book in the movie"-- an homage to the EC horror and romance comics of the '50s. We'll all be attending along with the film's director, Vince Marcello, and we would love to see you there! And a panel with Tom and Vince is also being planned after the screening too.

Zombie Prom won the Indie Soul Best Picture Award in the Short Film category at the Boston International Film Festival on June 15th. That's ZP's second win following up the Best Short Film Award at the Palm Beach International Film Festival earlier this April.

The film is "kid friendly" so feel free to bring your own little convention zombies to the screening after you watch the trailer right here.

Also, I'll be premiering my new JoeCorroney.com Sketchbook Volume II at Comic-Con. This new, square bound, 8 1/2" x 11" edition features color front and back covers with over 40+ interior pages of original sketches and pen and ink artwork. They will be in limited supply for this show so be sure to stop by and purchase one if you're interested. You can check out a sneak preview of the cover in my Stuff to Buy section at my official site right here (special thanks to my good pal and sketchbook co-creator Jeff Wedding).

By the way, before Comic-Con, Justin and I will be appearing as guests for the OSWCC Summer Social on July 15th. They're one of the best and friendliest Star Wars fan clubs out there so be sure to check out their website and learn more about their fun community.

I hope you enjoyed this week's Comics 101 and I hope everyone is having a great summer so far. I'm looking forward to seeing some of you soon in San Diego for Comic-Con!

-Joe



<< 06/22/2006 | 07/06/2006 | 09/14/2006 >>


Recent Columns:

NEWEST
TeeKay-421 Magazine #65: A Star Wars Interview (09/05/2013)
12/29/2011
Star Wars Galaxy 7 Artist Sketch Cards - Step by Step
10/28/2010
My Top Five Favorite Horror Films, The Horrors of Canada and Movie Review - Dellamorte, Dellamore (a.k.a. Cemetery Man)
09/09/2010
Movie Review - Machete
07/08/2010
Celebration V: The Empire Strikes Back 30th Anniversary Limited Edition Print Artwork
11/05/2009
Star Wars: Clone Wars Season One Widevision Artist Sketch Cards - Step by Step
11/06/2008
You Have the Comic, Number One: A Star Trek Interview
10/25/2007
Download Zombie Prom for FREE at iTunes, My Top Five Favorite Horror Films and The Horrors of Canada
09/06/2007
Movie Review - Rob Zombie's Halloween
06/21/2007
Star Wars: Celebration Europe 30th Anniversary Limited Edition Print - Photo Reference, Finished Pencil Art, In Progress and Final Color Art and Comic-Con International 2007
05/03/2007
Star Wars: Celebration IV 30th Anniversary Limited Edition Print - Photo Reference, Finished Pencil Art, In Progress and Final Color Art and Free Comic Book Day 2007
Archives >>
Comics 101 Archives
Home | Portfolio | News | Comics 101 | Stuff to Buy | Downloads | Bio/Credits
---
© 2018 - , 153 Sheffield Way, Sandusky, OH 44870
All other ® & © belong to their respective owners.