2/12/23
I've added my new Star Wars Bounty Hunters sketch card gallery featuring new artwork.

2/9/23
I've updated my Star Wars Misc Art, Star Wars Sketchbook and Film and TV Misc Art galleries with new artwork.

11/23/22
My Dark Side Friday Sale is live right now until November 27th at Midnight! Save 40% off ALL items and receive a FREE Star Wars print with any purchase at my official Art Store. Use promo code SITH on check out.

5/21/22
I'll be appearing at Star Wars Celebration this May 26th - 29th in Anaheim, CA! Visit my booth 2311 and check out my latest artwork I'll have on display and available for sale. Also, visit the Acme Archives booth to purchase my exclusive limited edition lithograph artwork for the event, "Punch It, Chewie!". For tickets and more info visit the official Star Wars Celebration site.

5/9/22
My new exclusive Star Wars Celebration lithograph artwork Punch It, Chewie! is now available for preorder at Dark Ink Art right here. It's limited to only 250 pieces and preorders end on May 16th. Don't miss out!

1/4/22
I've updated my Star Wars Misc Art, Star Wars Sketchbook, Film and TV Misc Art and Comic Book Misc Art galleries with new artwork.






2023 APPEARANCE SCHEDULE

Fantasticon
Toledo, OH
March 11th-12th, 2023

Planet Comicon
Kansas City, MO
March 17th-19th, 2023

Lexington Comic & Toy Convention
Lexington, KY
March 23rd-26th, 2023

Megacon
Orlando, FL
March 30th-April 2nd, 2023

Grand Rapids Comic Con
Kalamazoo, MI
April 14th-16th, 2023

Indiana Comic Convention
Indianapolis, IN
May 5th-7th, 2023

Motor City Comic Con
Novi, MI
May 19th-21st, 2023

ICCCon
Nashville, TN
May 26th-May 28th, 2023

Fan Expo Philadelphia
Philadelphia, PA
June 2nd-4th, 2023

Fan Expo Dallas
Dallas, TX
June 9th-11th, 2023

Heroes Con
Charlotte, NC
June 16th-18th, 2023

Fan Expo Denver
Denver, CO
June 30th-July 2nd, 2023

Comic-Con International
San Diego, CA
July 19th-23rd, 2023

Fan Expo Boston
Boston, MA
August 4th-6th, 2023

Steel City Con
Monroeville, PA
August 10th-13th, 2023

Indy Pop Con
Indianapolis, IN
August 25th-27th, 2023

Dragon Con
Atlanta, GA
August 31st-September 4th, 2023

Cincinnati Comic Expo
Cincinnati, OH
September 22nd-24th, 2023

New York Comic Con
New York City, NY
October 12th-15th, 2023

Fantasticon
Fort Wayne, IN
October 28th-29th, 2023

Grand Rapids Comic-Con
Grand Rapids, MI
November 3rd-5th, 2023

Motor City Comic Con
Novi, MI
November 10th-12th, 2023

Fan Expo San Francisco
San Francisco, CA
November 24h-26th, 2023

GalaxyCon Columbus
Columbus, OH
December 1st-3rd, 2023

More events to be added soon!
Interested in having me attend your convention or event?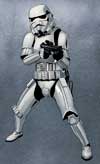 Star Wars
My Star Wars art from official Lucasfilm books, games, sketch cards, posters and magazines to rare unpublished art from a galaxy far, far away...



Star Trek
Boldly go to this gallery to find my official Star Trek art from The Original Series, The Next Generation and beyond!



Film and TV
My latest artwork for a variety of film and televison entertainment studios and clients



Comic Books
Here you'll find my sequential art, pin-ups, covers, sketches, sketch cards and full color illustrations for many of the projects I've worked on.


Home | News | Comics 101 | Stuff to Buy | Bio/Credits
---
© 2023 - , 153 Sheffield Way, Sandusky, OH 44870
All other ® & © belong to their respective owners.