---

Shop at my official Art Store



Become a fan on Facebook



Follow me on Twitter



View my art on Instagram


---



---



The latest art tips and techniques, reviews and interviews from my studio. Updated here and at World Famous Comics!



Comics 101 Archives


Comics 101 for 08/25/2005
Advice on Scanning Artwork, Purchasing Lightboxes and The Artwork of Rich A. Molinelli

Joe,

I just found your Comics 101 series and really enjoy it. I am learning a lot by reading about your process, and hope to learn a lot more as I go. I was wondering if you would mind answering a couple of questions for me.

First- What kind of scanner do you use to scan 14" x 17" Bristol board?
Second- Could you recommend a good brand and size of light box?
Thanks in advance for the info.

Sincerely,
Joel S.
Hi Joel,

Thanks for reading Comics 101.

These days, high end, reliable scanners are very affordable and you find them at reasonable prices in just about any computer or department store. Unfortunately the larger scanners that could accomodate 14" x 17" artwork tend to be in the higher price range so I recommend checking out eBay for one or just using one with a scanning bed of 8.5". x 14", 9" x 12", etc., something in that size area. It's easy enough to scan the artwork in halves, or better yet, in thirds and then piece the artwork carefully back together using Photoshop. The scanner I have been using is an Epson Perfection 2480 that I picked up at Micro Center for $100 (which was actually $80 after a mail-in rebate).

In regards to using lightboxes, or the past few years I've been using my 16" x 18" in 'Port-A-Trace' model (stainless steel frame) from Gagne, Inc. which has been very reliable for me. I definitely recommend this size as opposed to something smaller for comic book work since you could run the risk of accidentally creasing your paper or art board when you're hunched over drawing if your lightbox doesn't have enough surface area. But I supposed you could get away with working with the smaller 11" x 18" in model since it might be easier on your wallet.

I did some checking online for this brand and a 16" x 18" portable lightbox with a solid oak frame will run about $200 I believe as opposed to one that size in a stainless steel frame for $180. Besides being slightly cheaper the stainless steel one should actually be lighter which comes in handy especially when you use one as much as I do and take it with you on trips (if you're always drawing like me).

To purchase one of these lightboxes, check out the Dick Blick art supply store website:

http://www.dickblick.com/

Or for more information check out the Gagne, Inc. website:

http://www.gagneinc.com/lighttables.html

Thanks and good luck with your art!

This week I thought I'd share with everyone some artwork from Rich A. Molinelli who was an artist I met in Artist Alley during Wizard World Chicago earlier this month. Rich is a big Star Wars fan (and a really swell guy) who enjoyed my work and kindly gave me a free copy of his new sketchbook. Take a look at these pieces and then hop over to his website at Mankindram.com and check out more of his excellent work.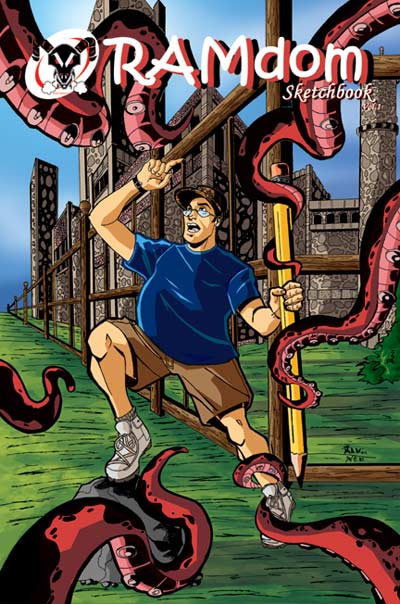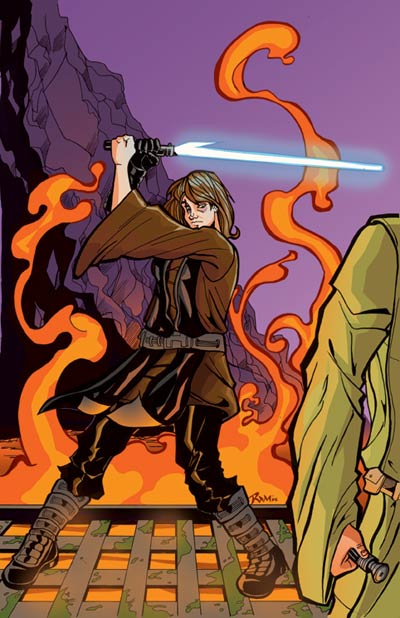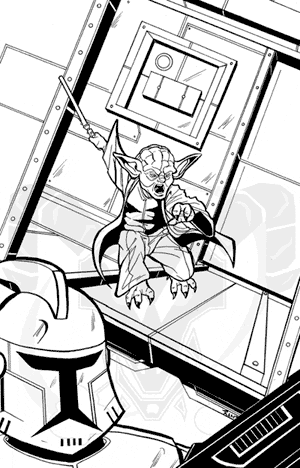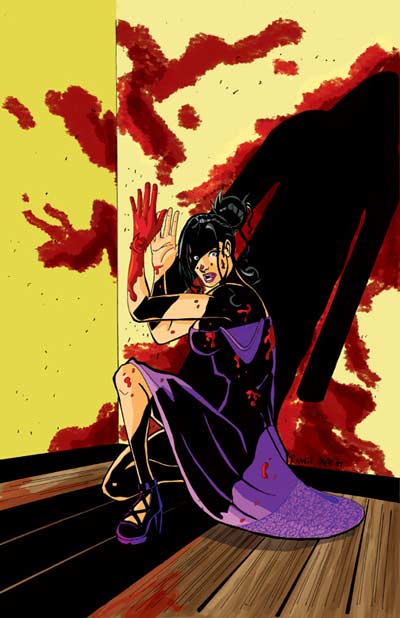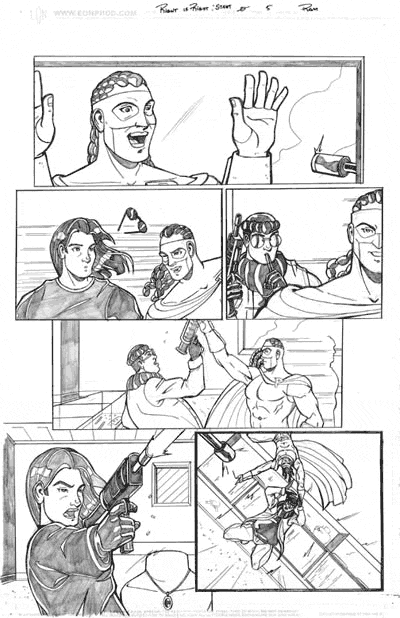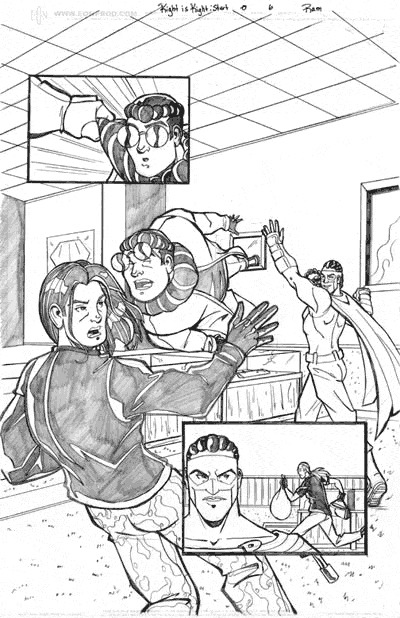 **********

Also, I wanted to make all of you Dark Horse Comics and Jan Duursema fans aware of a new poll to choose her character Quinlan Vos as *THE* Star Wars Expanded Universe character you'd like to see Sideshow Collectibles create as a 12-inch figure. Click the following link and go vote for Quin now!

http://www.sideshowcollectibles.com/swpoll/

This poll will run until Friday, November 4th, 2005. Be sure to check back on Friday, November 11th, 2005 when the winning figure will be announced.

I hope you enjoyed this week's Comics 101 and I'll see you here next week for another feature!
-Joe


<< 08/18/2005 | 08/25/2005 | 09/01/2005 >>


Recent Columns:

NEWEST
TeeKay-421 Magazine #65: A Star Wars Interview (09/05/2013)
12/29/2011
Star Wars Galaxy 7 Artist Sketch Cards - Step by Step
10/28/2010
My Top Five Favorite Horror Films, The Horrors of Canada and Movie Review - Dellamorte, Dellamore (a.k.a. Cemetery Man)
09/09/2010
Movie Review - Machete
07/08/2010
Celebration V: The Empire Strikes Back 30th Anniversary Limited Edition Print Artwork
11/05/2009
Star Wars: Clone Wars Season One Widevision Artist Sketch Cards - Step by Step
11/06/2008
You Have the Comic, Number One: A Star Trek Interview
10/25/2007
Download Zombie Prom for FREE at iTunes, My Top Five Favorite Horror Films and The Horrors of Canada
09/06/2007
Movie Review - Rob Zombie's Halloween
06/21/2007
Star Wars: Celebration Europe 30th Anniversary Limited Edition Print - Photo Reference, Finished Pencil Art, In Progress and Final Color Art and Comic-Con International 2007
05/03/2007
Star Wars: Celebration IV 30th Anniversary Limited Edition Print - Photo Reference, Finished Pencil Art, In Progress and Final Color Art and Free Comic Book Day 2007
Archives >>
Comics 101 Archives
Home | Portfolio | News | Comics 101 | Stuff to Buy | Downloads | Bio/Credits
---
© 2018 - , 153 Sheffield Way, Sandusky, OH 44870
All other ® & © belong to their respective owners.